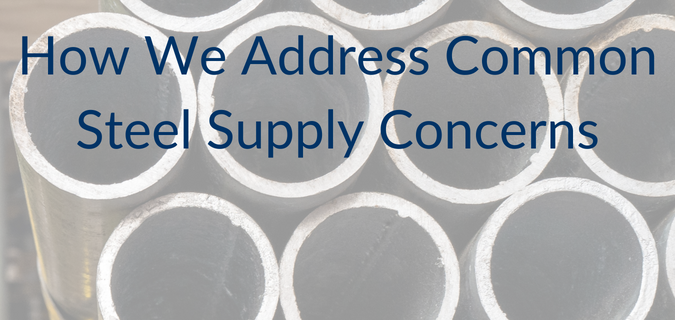 Manufacturers like you who work with steel may have a variety of concerns depending on your specific industry and production processes. However, we know there are some concerns common among most manufacturers, and as a trusted steel bar and wire supplier, we're proactive at addressing them. Here's what they are and how we handle them:
Quality Control
Manufacturers need to ensure that the steel they purchase meets specific quality requirements. We address this concern by implementing strict quality control measures at every stage of production, from sourcing raw materials to final product delivery. We work with prime certified materials and supply test reports and certifications with every steel shipment. This ensures the quality of our product.
Availability and Lead Time
Timely delivery of steel is crucial to your production process. By maintaining a large inventory of commonly used steel grades, implementing strategic planning, and offering realistic turnaround times for custom orders we navigate this issue with intentionality. We can also provide just-in-time deliveries for easier warehousing and inventory management.
Cost
We understand you're always looking for the best value for your money. With the price of steel fluctuating based on market conditions, we strive to offer competitive pricing and work with you to identify cost-saving measures such as reducing scrap or helping you select better quality steel for enhanced reliability and repeatability in your manufacturing processes.
Sustainability
Environmental and social sustainability is increasingly important to not only you, but your end customers as well. We can help you source steel from responsible producers, and also offer eco-friendly steel bar and wire options that meet the requirements of green building and other sustainability standards.
Technical Support
As a cold finishing steel mill and master distributor of carbon, alloy, stainless and leaded steels, helping you select the right steel bar or wire grade for your specific application or tolerance requirements is among our core competencies and the basis of our technical support. We also offer a variety of steel finishing solutions to meet your unique needs.
Are Your Steel Bar and Wire Needs Being Met?
If these concerns or others aren't being fully addressed by your current steel bar and wire supplier, we'd love to talk to you about what a true strategic partnership could look like. Request a quote to get the conversation started.