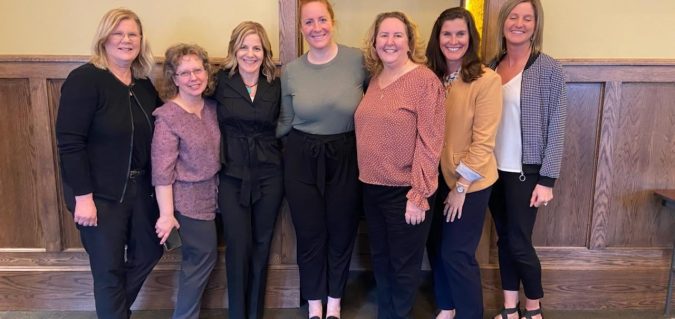 Our staff had a great time at Capital Area Manufacturing Council's Women in Manufacturing event yesterday! Our Director of HR, Jill Roragen, led a discussion about company culture and how to encourage and support women pursuing careers in manufacturing. We are proud to have so many talented women on our staff and proud to be a part of this great group!
Still, while women make up about 47% of the total workforce, they only make up about 30% percent of the 15.8 million people employed in manufacturing industries, and only 1 in 4 manufacturing leaders are women.
Women continue to explore new opportunities and make inroads into industries once almost exclusively male, such as manufacturing. The evidence shows that attitudes both in the industry and among women are changing. The industry is seeing the inherent value of an integrated and inclusive workplace where a diversity of viewpoints and ideas are represented.