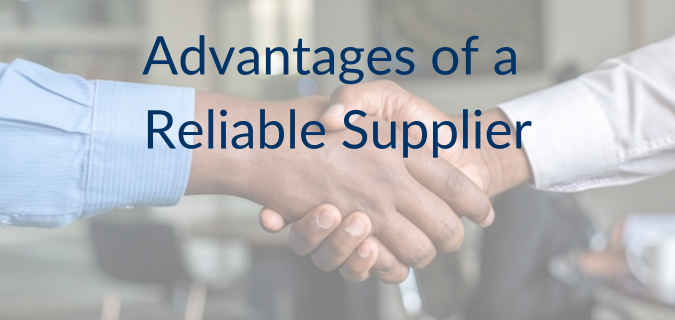 In today's rapidly evolving industrial landscape, choosing the right partners can make all the difference between success and stagnation. When it comes to sourcing steel bar and wire, aligning with a reliable supplier can be a game-changer for your business. As a dependable steel bar and wire supplier, we here at Capital Steel can offer you a wide range of advantages that go beyond product quality and availability. Keep reading to learn how partnering with us can empower your business.
Consistent Quality & Superior Products
The quality of the steel bar and wire we sell is at the heart of everything we do. By choosing us as your supplier, you gain access to steel bar and wire manufactured to exacting standards, ensuring consistency, durability, and performance. The use of high-quality raw materials, state-of-the-art manufacturing processes, and adherence to strict quality control measures guarantee that the products meet or exceed industry standards. This consistency in quality safeguards your operations, reduces defects, and improves customer satisfaction, thereby enhancing your overall productivity, quality, and performance.
Extensive Product Range & Customization Options
We understand that different industries have different material requirements. That's why we provide a comprehensive range of steel bar and wire products, including various grades, sizes, shapes, and finishes to cater to diverse needs. Moreover, we offer core competencies and custom solutions, including wire processing, saw cutting, heat treating, and more so we can tailor finished products specifically to your project or application. Whether you need specific alloy compositions, special coatings, or unique dimensions, we will work closely with you to deliver precisely what you require.
Timely Delivery & Inventory Management
Efficient supply chain management is critical in today's competitive market. We have the capability to maintain a robust inventory, reducing lead times and enabling just-in-time deliveries. All of this adds up to a streamlined procurement process that minimizes downtime and optimizes production schedules.
Technical Expertise & Support
We not only provide quality steel bar and wire, but also serve as a valuable resource. We readily share our in-depth technical knowledge and industry expertise with our customers. Whether you require assistance with material selection, design optimization, or troubleshooting, you can lean on our technical proficiency for guidance and recommendations. This collaboration can lead to cost savings, process improvements, and innovative solutions that drive your business forward.
Competitive Pricing and Cost Savings
Maintaining a healthy bottom line is essential for any business. By partnering with Capital Steel, you benefit from our purchasing power and economies of scale. As an established steel bar and wire supplier, we have long-standing relationships with mills and manufacturers, enabling us to negotiate favorable pricing. Additionally, we employ efficient inventory management practices, reducing the risk of overstocking or stockouts and minimizing your inventory holding costs. These factors contribute to overall cost savings and increased profitability for your business.
Unleash the Power of Partnership
Choosing a reliable steel bar and wire supplier is an investment in the future success of your business. By partnering with Capital Steel, you gain access to consistent quality products, extensive customization options, timely delivery, technical expertise, and cost-saving benefits. Such an alliance fosters growth, enhances operational efficiency, and allows you to stay ahead of the competition. If you're ready to propel your business towards new heights of success, request a quote and we'll be in touch.